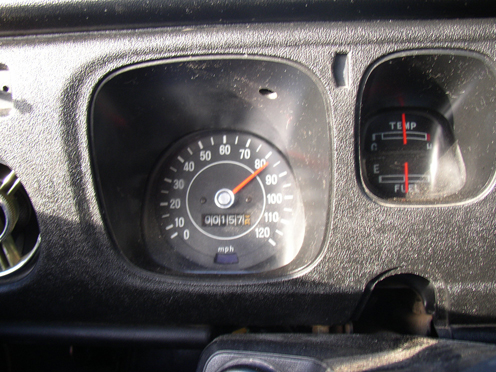 The $400 car....
I picked this car up after my Wife said she had seen a Yellow 2-door with a for sale sign at some apartments while dropping of Tom (my moms boyfriend) a day later I went to look it over and to see what they were asking for it.
It had a for sale sign that said $800 OBO
I called the guy and meet up with him 5 minutes later. I asked if it ran and was told "Well.....No, I was doing a tune-up... I pulled apart the rear brakes... There is no exhaust" I really have no idea what else he said but I hoped it would start for me while I was checking it out but no luck. So I then offered $100 for the car. Then the haggling began.....
2 minutes and $400 later the car was soon on a AAA tow truck.
That night I cleaned and waxed the body and also pick up some primer and satin black paint. The next I painted all the trim satin Black and attached the Bluebird and SSS emblems James made. Over the next few days I had put all my extra parts (grill, vent, aircraft landing light, dash pad, dash, door panels and Weber) on my new little yellow 510. James had also given me a set of Suspension Techniques Springs about a year ago and they soon were on "Zootie" also. (Rayna my wife named her Zootie :P)
About four days into the project I pulled up the carpet....
MAN was there rust!
I had to put in some sheet metal in to prevent my feet from falling to the road. but hey that was expected after all it is a 32 year old Datsun! The car did have a repaint some years back and there appers to have been some minor body work here and there but she sure is pretty to look at!
My future plans include welding in some brakets for my rear swaybar and also welding in the floor board sheet metal. I may cut one coil off my springs to lower it a bit more + maybe add some custom "Spring Hats" for the front struts (they should lower it upto 1.5 inches) I'd also like to put some Bilstiens shocks and strut inserts on it but that really depends on what powerplant I end up with.
I'm having trouble figuring out what motor to power Zootie with....
I may use a Ford 302 V8 (BALLZ out POWER!) OR I may use a BMW M10 engine with K-tronic fuel injection + 5 speed (late 320i motor lightly tuned will produce upto 160hp) but only time and money will tell......
Thanks for checkin out my car!
Word to the Spookies....
Richard
Before Pictures....
After Pictures....
My New Tires....
My Wheel Specs
I beat the crap out of my tires so we'll see how long these last and will keep you posted to how these tire hold up under MY driving conditions!
I picked them up at DISCOUNT TIRE CO. here in Albuquerque on April 19,2003
TIRE INFO -
Phantom Warriors
Size: 185/65R-14
Load Index: 86 = 1168 lbs.
Speed rating: T — Up to 118mph

Cost was $190 Balanced,Mounted and Certificate for Free Replacement
RIM INFO -
Size: 14x6
Donor Car: Datsun 280ZX
Silver Rim Paint: $6 from Wal-Mart

Cost was $50 From Tony or MR.Z's here in Albuquerque
TOTAL COST -
$246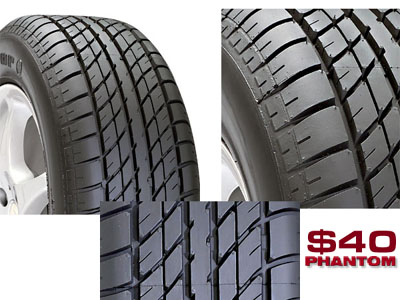 My Cars Specs -
Stock L-16
SSS Exhaust Manifold (early model non-injected type)
Weber DGV 32/36 (325 cfm)
R160 with 4.10 final drive(?)from an Automatic 1971 2 door 510
Stock 4-Speed
Actron Acrotach T-251 2.5 inch Tach
13" RAID steering wheel
Suspension Techniques Springs - front and rear
Turn-Six Front Swaybar - 18mm
280ZX Rims with 185/65/14 Phantom Warriors
GE-4537 100watt Aircraft landing light
Factory Honda S2000 Start Button